If you're a homeowner in Arizona, you know that the outdoor living space is just as important as the indoor one. Hardscaping offers a fantastic way to transform your outdoor area into a functional and beautiful retreat. In this blog post, we'll explore the top hardscaping trends that are gaining popularity among Arizona homeowners. From desert-inspired designs to sustainable materials, these trends will help you create an outdoor oasis that complements your Arizona lifestyle.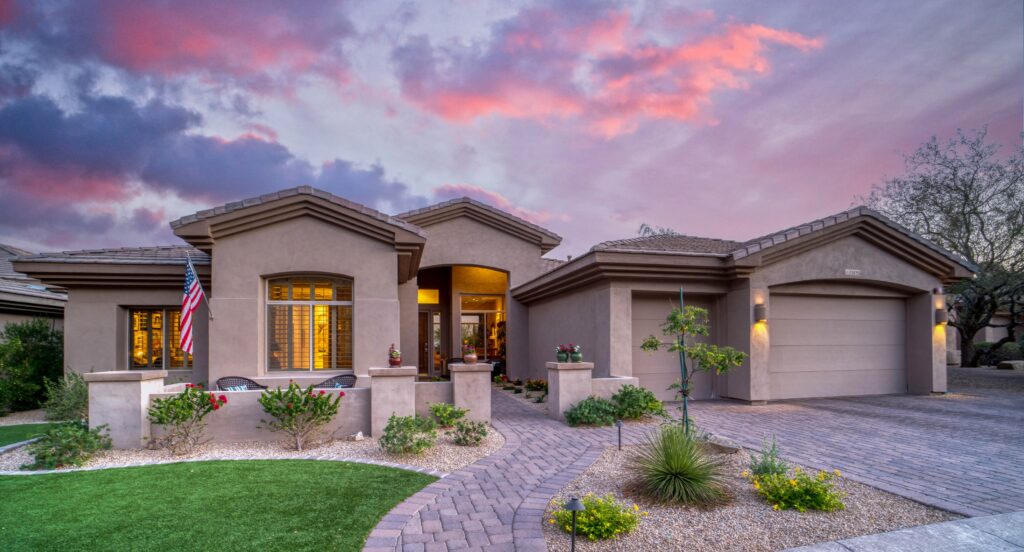 Desert Inspired Designs:
When it comes to hardscaping in Arizona, embracing the natural desert landscape is a top trend. Incorporate elements like native stones, drought-tolerant plants, and succulent gardens into your hardscape design. These features not only enhance the aesthetic appeal of your outdoor space but also help it blend harmoniously with the surrounding environment. Desert-inspired hardscaping designs create a unique and captivating atmosphere.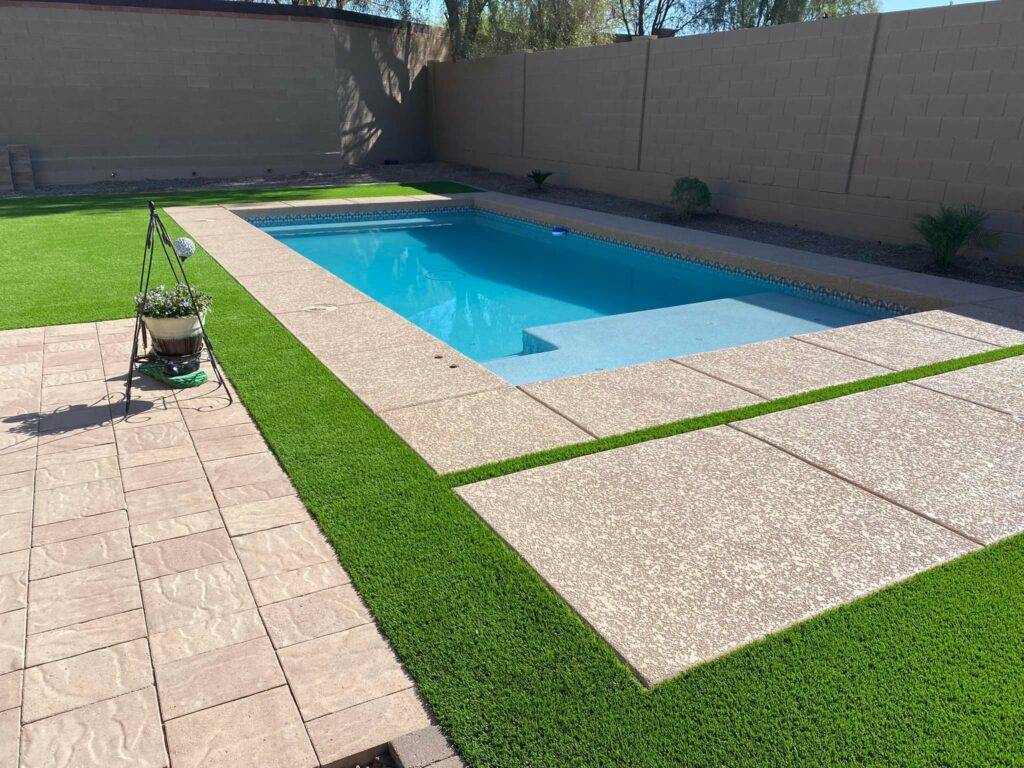 Poolside Hardscaping:
Pools are a staple feature of many Arizona homes, and incorporating hardscaping around pools has become a significant trend. Create a stunning poolside oasis by using materials like travertine, natural stone, or decorative concrete for pool decks and coping. Consider adding water features, such as cascading waterfalls or fountains, to enhance the visual appeal and create a relaxing ambiance. Poolside hardscaping can provide a luxurious and resort-like atmosphere right in your own backyard.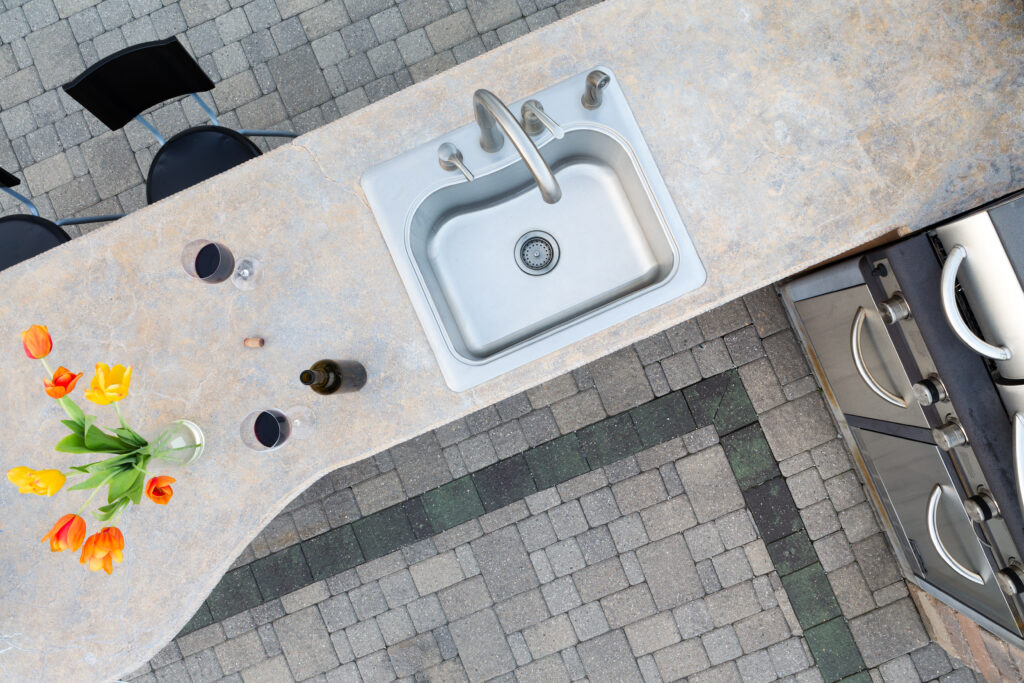 Outdoor Kitchens and Entertainment Areas:
Arizona's favorable climate encourages spending time outdoors year-round. As a result, outdoor kitchens and entertainment areas have become increasingly popular. Create a seamless transition between your indoor and outdoor spaces by installing an outdoor kitchen equipped with grills, countertops, and even pizza ovens. Complement it with comfortable seating areas, fire pits, and outdoor televisions, providing a perfect setting for entertaining guests and enjoying family gatherings.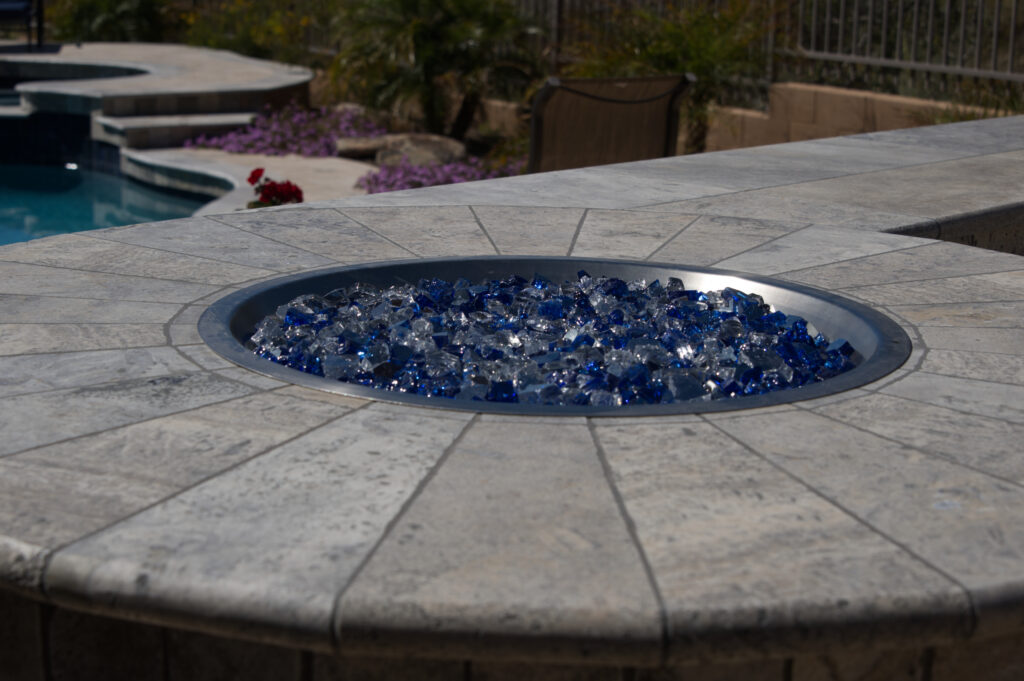 Fire Features and Fire Pits:
Fire features are a must-have for Arizona homeowners looking to create a cozy and inviting outdoor atmosphere. Fire pits and fireplaces serve as focal points while providing warmth and ambiance during cool desert nights. Incorporate these elements into your hardscape design to create a gathering spot where friends and family can relax, share stories, and enjoy the mesmerizing flames.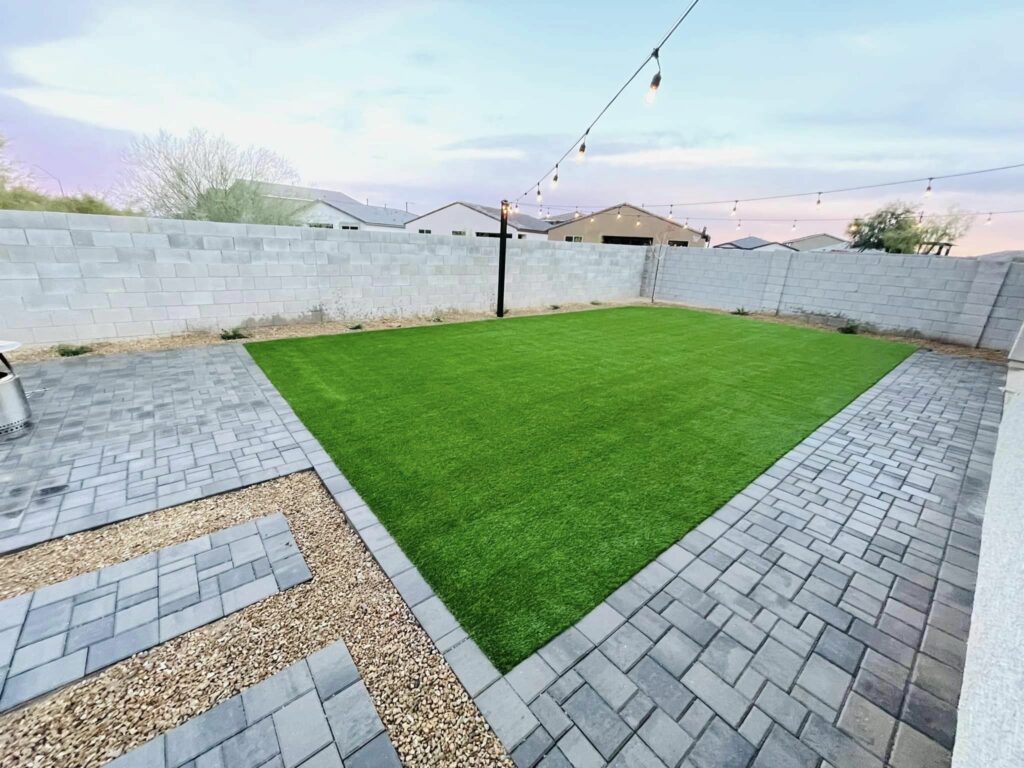 Low-Maintenance Hardscaping:
With busy schedules, many homeowners in Arizona seek low-maintenance hardscape solutions. Opt for materials and designs that require minimal upkeep, such as artificial grass or turf, pavers, or travertine. These options offer long-term durability, require less water, and reduce the need for constant maintenance. By choosing low-maintenance options by Arizona Hardscapes, you'll have more time to enjoy your outdoor space without sacrificing its beauty.
As Arizona homeowners continue to embrace the benefits of hardscaping, these top trends are transforming outdoor living spaces across the state. Whether you're inspired by the natural desert landscape or looking to create an entertainment area, hardscaping provides endless possibilities. Embrace the desert-inspired designs, incorporate sustainable materials, and consider adding fire features or low-maintenance elements. With the right hardscaping choices, you can enhance your Arizona home and create an outdoor oasis that reflects your style and enhances your quality of life.
Ready to transform your outdoor living space with the top hardscaping trends in Arizona? Contact Arizona Hardscapes, the leading hardscaping experts in Arizona, to schedule a consultation. Our experienced team will work closely with you to design and build the outdoor space of your dreams.