When it comes to transforming your outdoor living space into a captivating oasis, one material stands out for its timeless beauty and versatility: travertine. And in the realm of Arizona Hardscapes, travertine installations take center stage. In this blog post, we'll explore the many reasons why Arizona Hardscapes' travertine installs are the epitome of elegance and how they can elevate your outdoor space.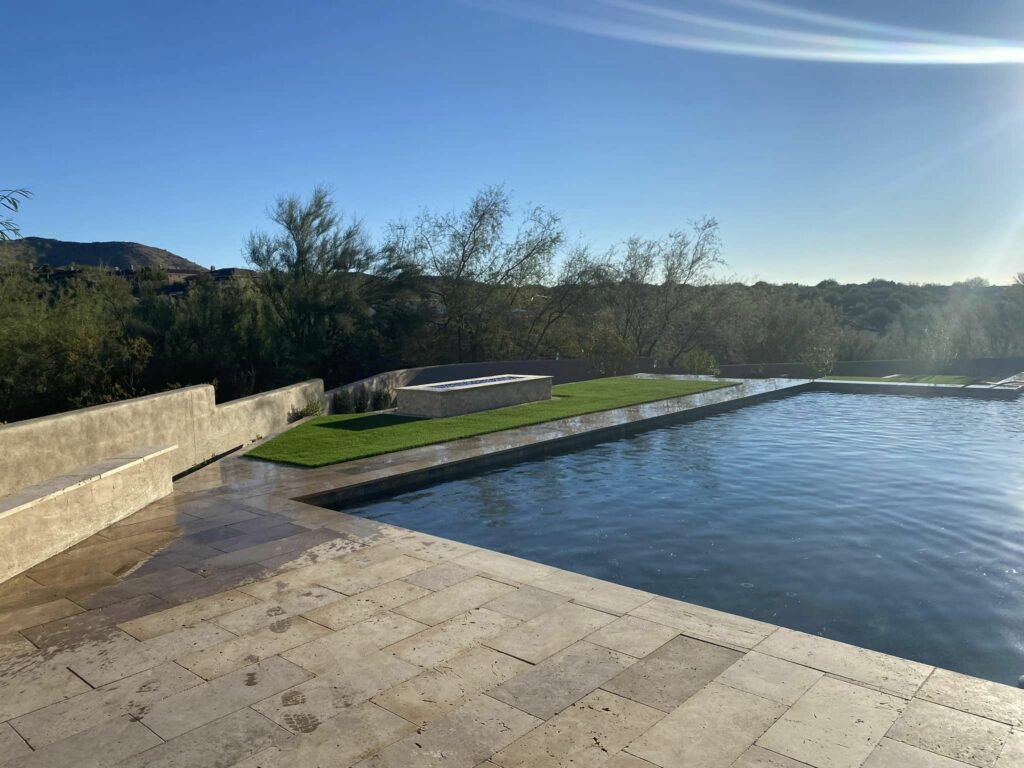 The Natural Beauty of Travertine:
Travertine is a natural stone that exudes a unique charm and rustic elegance. Its earthy tones, ranging from warm beige to rich ivory, complement Arizona's desert landscapes perfectly. With its subtle variations in color and texture, travertine adds depth and visual interest to any hardscape design, creating a serene and inviting atmosphere.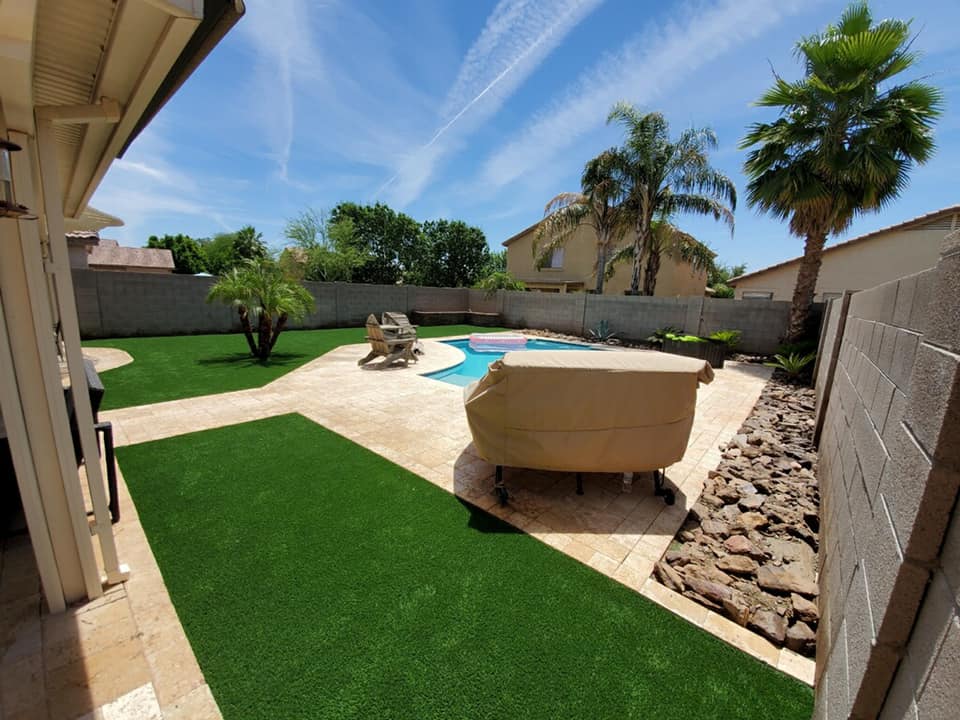 Durability That Withstands Arizona's Climate
One of the primary concerns when selecting outdoor materials is their ability to withstand the harsh Arizona climate. Fortunately, travertine is an excellent choice for this region. Its dense structure and resistance to extreme temperatures make it ideal for Arizona's hot summers and occasional freezes. With proper installation and maintenance, your travertine hardscape can last for years to come.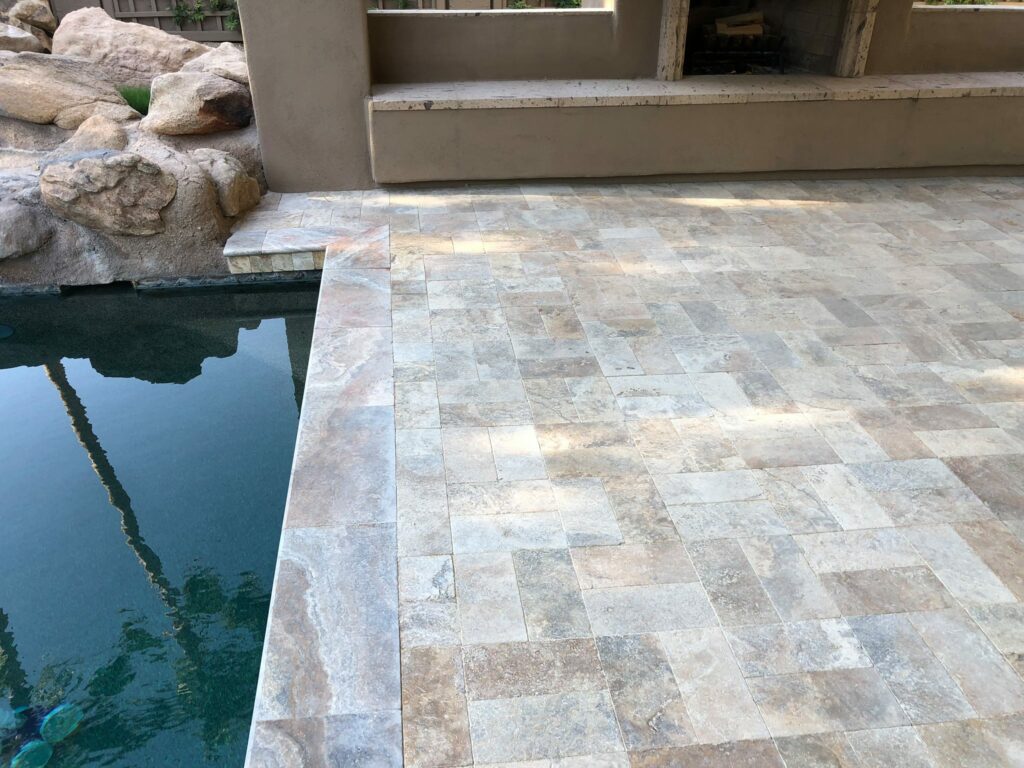 Cool Underfoot and Slip-Resistant
In Arizona's scorching temperatures, finding a hardscape material that stays cool underfoot is essential for enjoyable outdoor living. Travertine's porous nature naturally keeps it cooler compared to other materials like concrete or brick. Additionally, its textured surface provides excellent slip resistance, ensuring safety even when the surface is wet or around pool areas.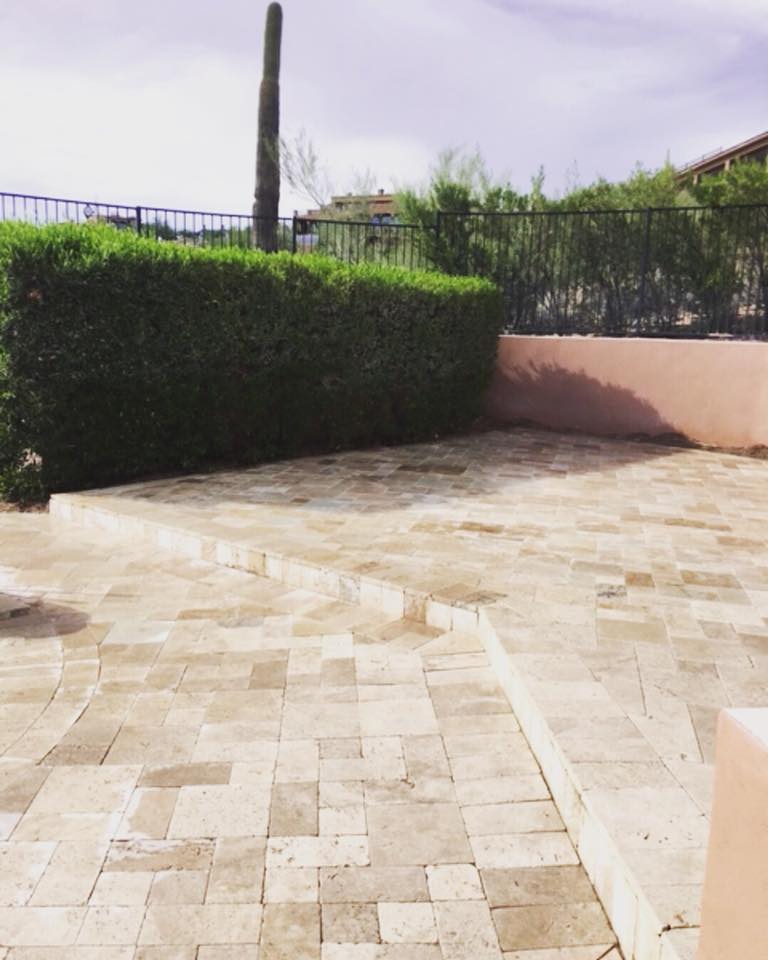 Low Maintenance and Timeless Appeal
Another advantage of Arizona Hardscapes' travertine installs is their low maintenance requirements. With periodic sealing and routine cleaning, your travertine hardscape will retain its beauty for years without extensive upkeep. Moreover, travertine's timeless appeal ensures that your outdoor space will never go out of style, making it a valuable investment for your property.
Arizona Hardscapes' travertine installs offer the perfect combination of elegance, durability, and versatility for transforming your outdoor space. Whether you're revamping a small patio or creating a grand entertaining area, the natural beauty and timeless appeal of travertine will elevate your hardscape design to new heights. Embrace the allure of Arizona's landscapes with travertine, and let Arizona Hardscapes bring your outdoor dreams to life.